HOW TO MAKE AN AMIGURUMI BEAR- Free Pattern 2021
The first tutorial for our super artistic Christmas is dedicated to creating a super cute bear made using the Amigurumi technique (or knitted to avoid using Japanese). In some of our winter yarns, the pattern presents a low level of difficulty for everyone to try it. This project comes from Airali Design – Ilaria Caliri, a really talented crocheter, designer and blogger that we needed to have on board this adventure, as she has an aesthetic feeling that we are crazy!
We have two versions of the Amigurumi bear, one white and one brown, and each wears a different striped scarf. You can copy these versions or get into your mood and combine other combinations.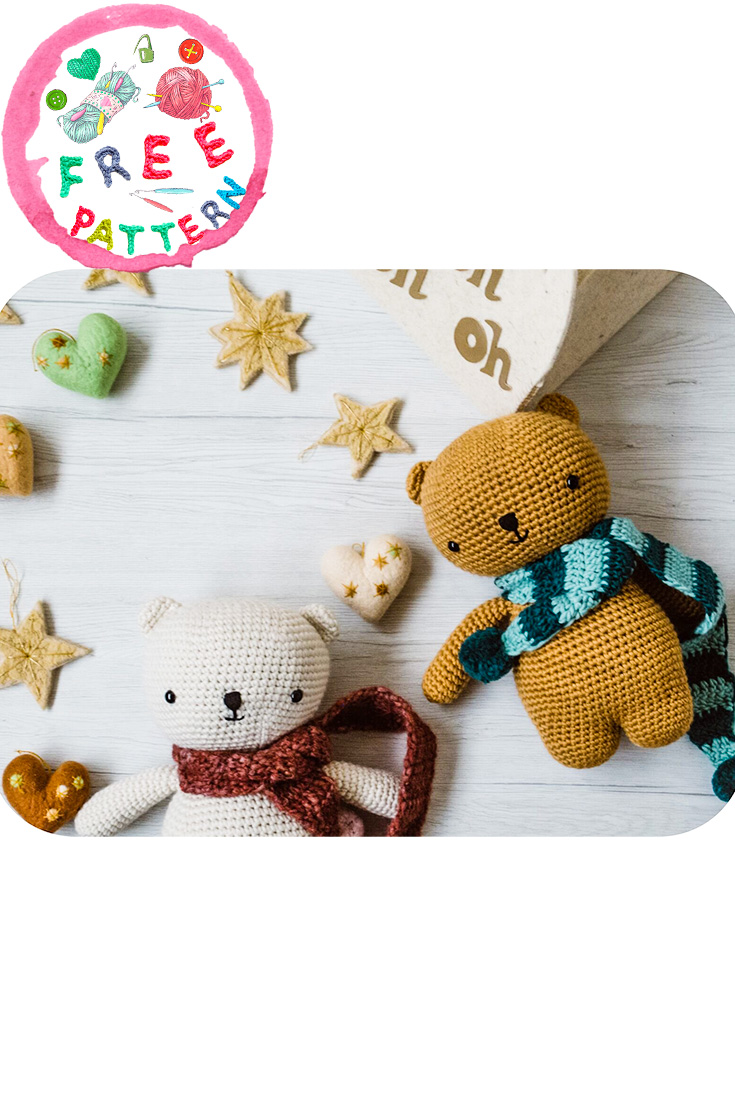 materials
For the white bear:
Piuma yarn 200 g natural white color
Cyrcus thread 100 g black cherry color
Cyrcus yarn 100 g cotton candy