Miniature Amigurumi – Free Small Sweet Amigurumi pdf Patterns 2021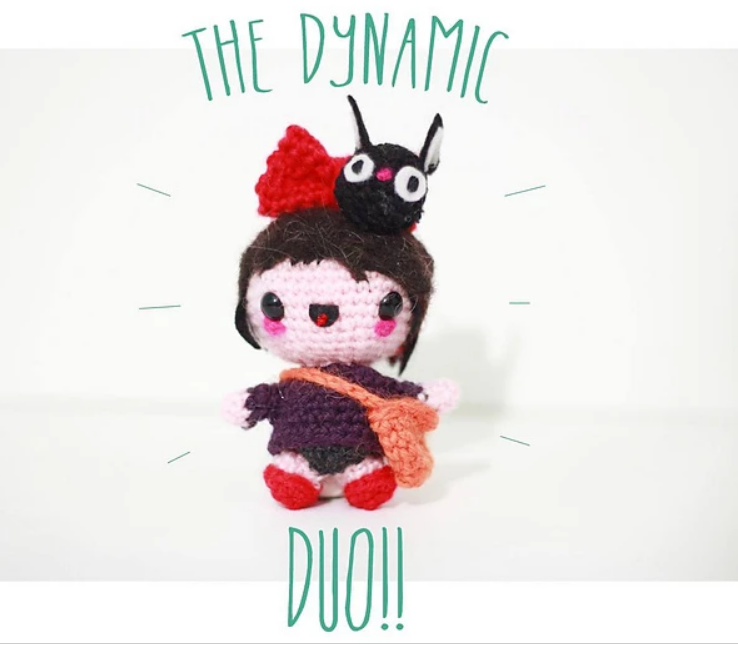 Amigurumi Kiki Delivery Service
Kiki Delivery Service is a small crochet project from beginner to intermediate level. You will learn to crochet different shapes of amigurumi, to add felt details to amigurumi and to make different accessories for your stuffed animals.
Kiki is a girl who appears as the main character in Hayaos Miyazaki's film Kiki Delivery Service. The Little Witch is about the adventures of Kiki, who lived alone and used her magical abilities to earn a living. We recommend this beautiful story, beautiful messages of self-esteem and how enormous our human potential is.
She and Jiji go through different adventures learning what it means to be independent. Take a look at Jiji's free form here.